I'm always trying to refine my productivity tools, forever looking for something that will magically give me a couple more hours in my day. Yeah, we all know that's the impossible dream. However, a good planner can make the most of the hours we do have.
Disclosure: This post contains affiliate links. Read more here.
I've been using the Happy Planner the past few years and I've enjoyed it. It's flexible, colorful and inexpensive. I wasn't even intentionally looking for something else.
But when I saw the Living Well Planner and its focus on goals, I decided to give it a try. I pre-ordered it…along with LOTS of other people. So many, in fact, that there was a delay in shipping. I did receive a couple of emails keeping me updated about shipping and I received it several weeks ago. Fortunately it's back in stock.
Here are some of the things I love about the Living Well Planner
The pretty floral cover. My home office accent color is aqua so this coordinates perfectly. It's also available in a striped version.
The spiral binding. While the Happy Planner disc system allows for more flexibility, a spiral binding is a bit sturdier over the long term.
A focus on goals and project planning throughout the planner.
The days are divided hourly which I think will help me structure my time better.
Sections for meal planning, budget, expenses, gratitude and notes.
And perhaps best of all…the purchase of the Living Well Planner gives you free access to "Crushing It Central", a planner resource site. It includes information on setting up your planner, creating goals and a plan for the year, project planning, budgeting, time management techniques, meal planning, free printables, AND membership in a private Facebook group for Living Well Planner users.
The planner is undated so you can begin using it at any time. I decided to wait until January 1st and continue to use my Happy Planner for the rest of 2018. But in the meantime I'll be taking advantage of the resources on the "Crushing It Central" site, as well as the Facebook group.
If this sounds like something you'd like, you can see the options and place your order here.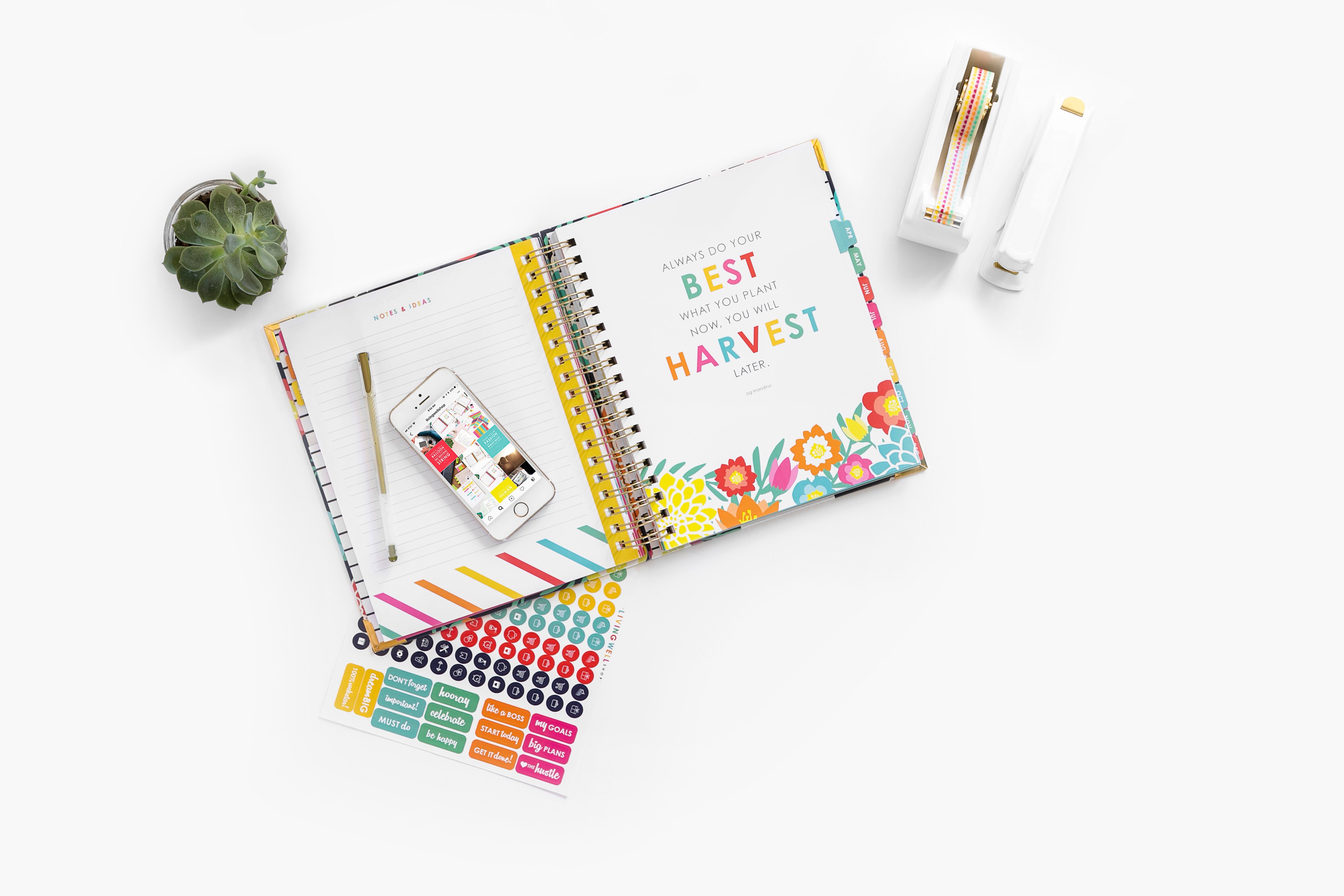 Do you use a planner? If so, which one? Or are you looking for a new one? I'd love to hear your thoughts.
Other LWD posts you may be interested in:
Dee's New Planner ~ Getting Organized in 2016
September: A New Beginning and an Updated Planner
How to Create Your Own Homemaking Binder